 The new package for Acqua Fiuggi: partnering with Tetra Pak®, the Italian water brand adds a new format to its range of packages. We designed the new visual to perfectly fit the innovative, portable carton package.
To add the 330ml package to its family, the historic Italian brand Fiuggi chooses to partner with Tetra Pak®.
The box format is new: it's portable, perfect for a drink 'on-the-go', it's sustainable and 100% recyclable.
The water is Fiuggi: a renowned Italian spring water with several health benefits.
We helped conveying all these concepts throughout a simple yet fresh visual.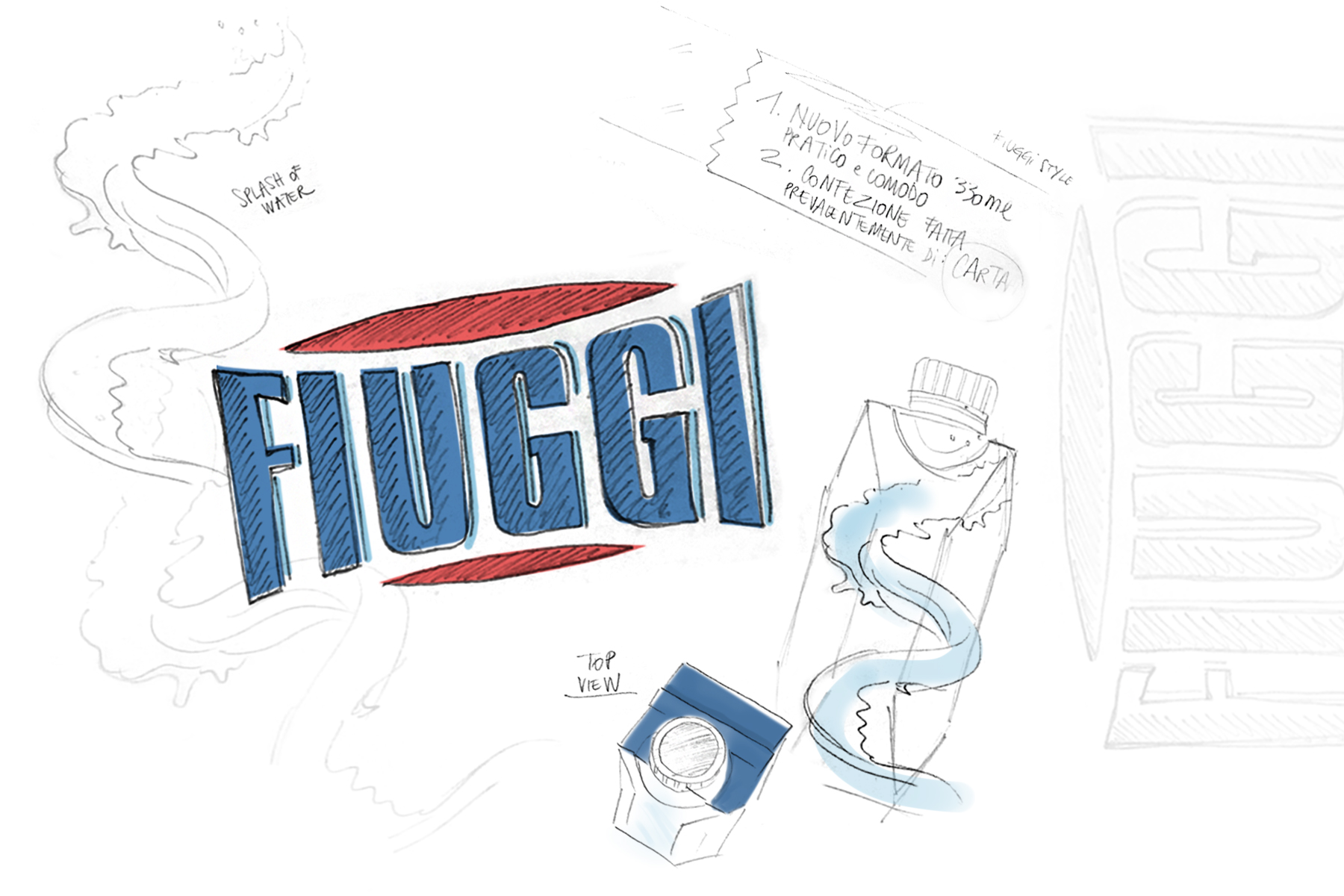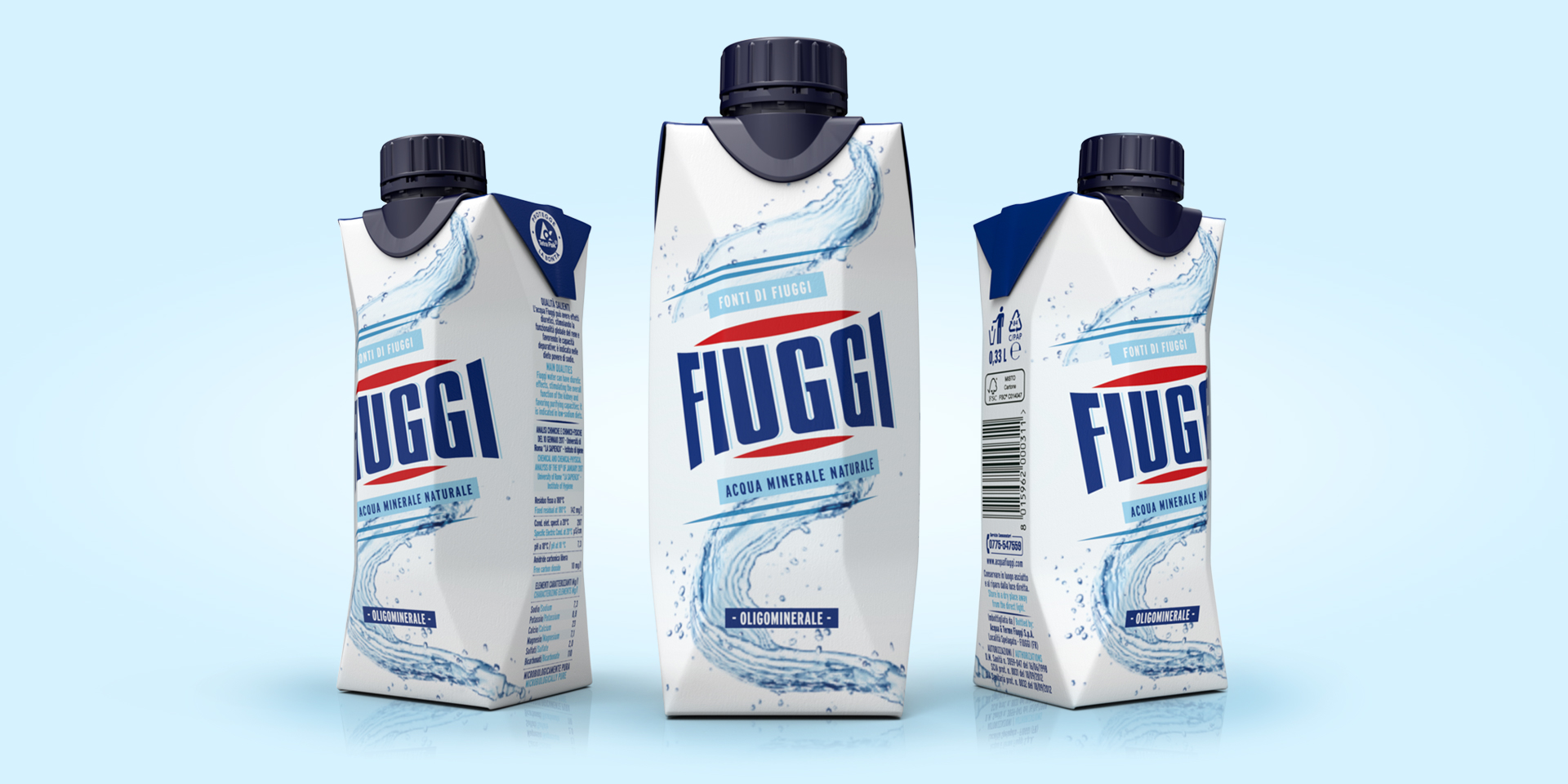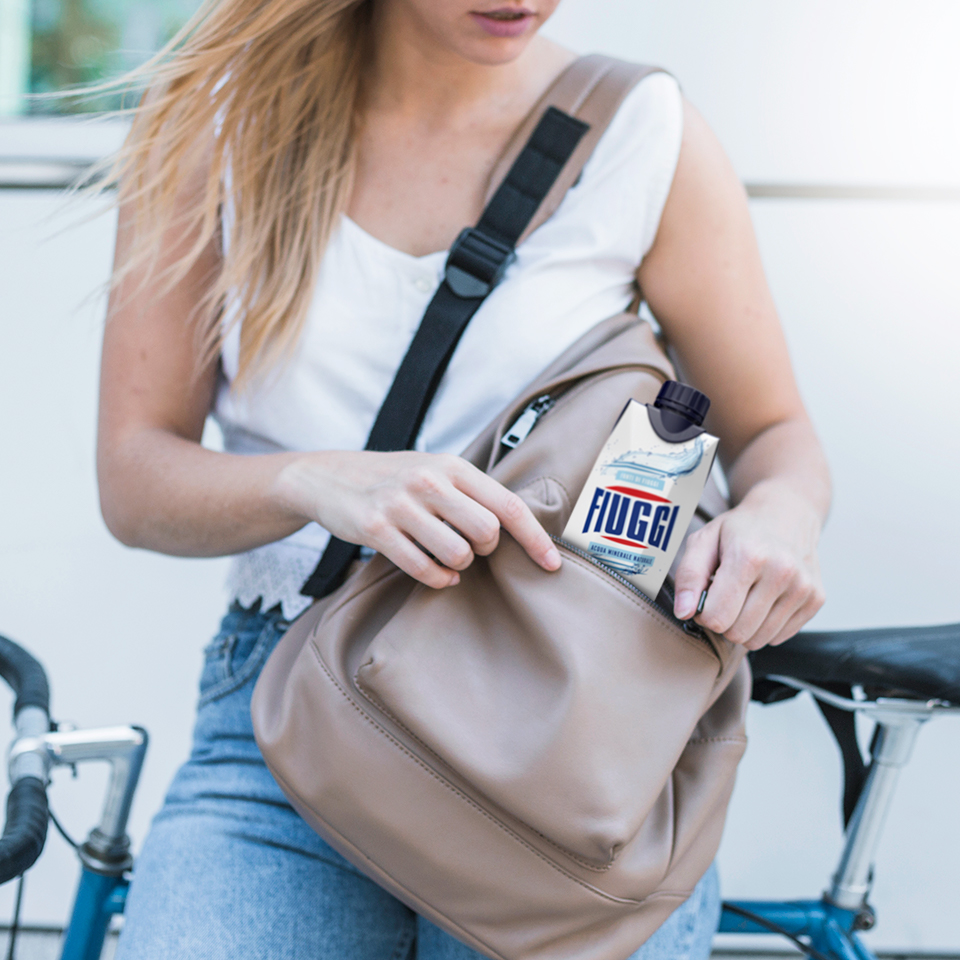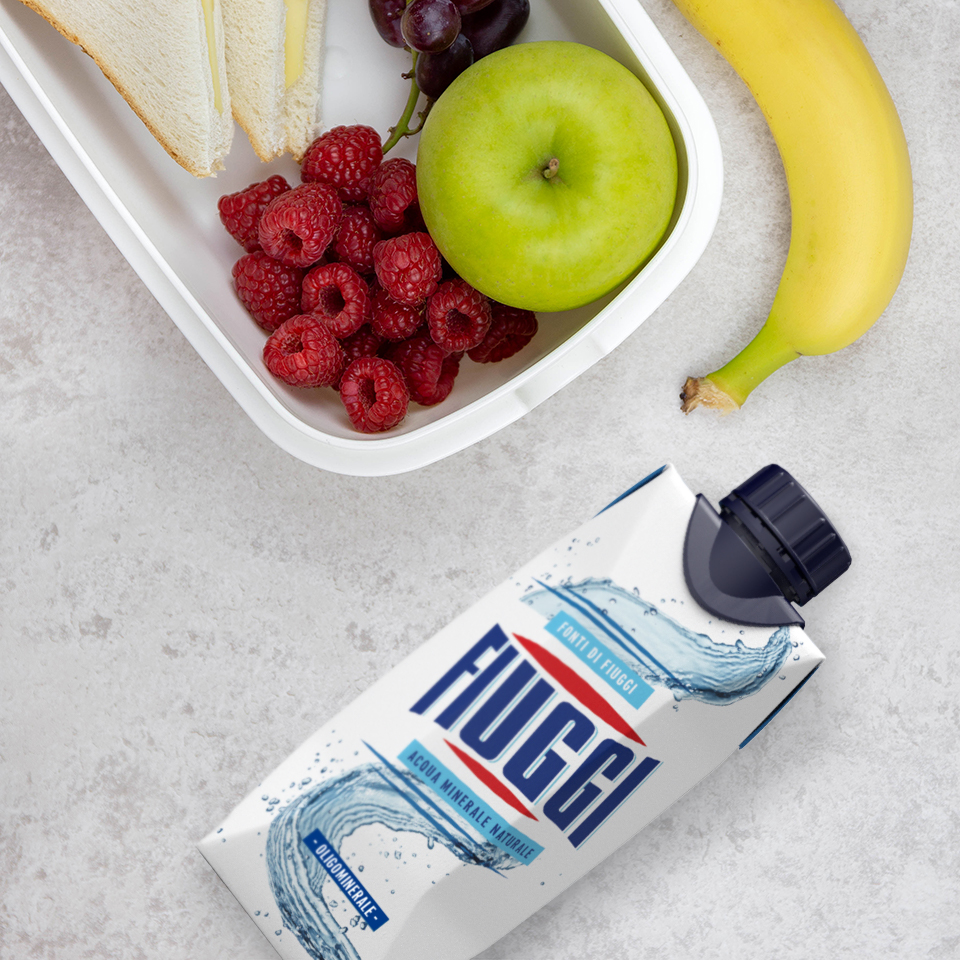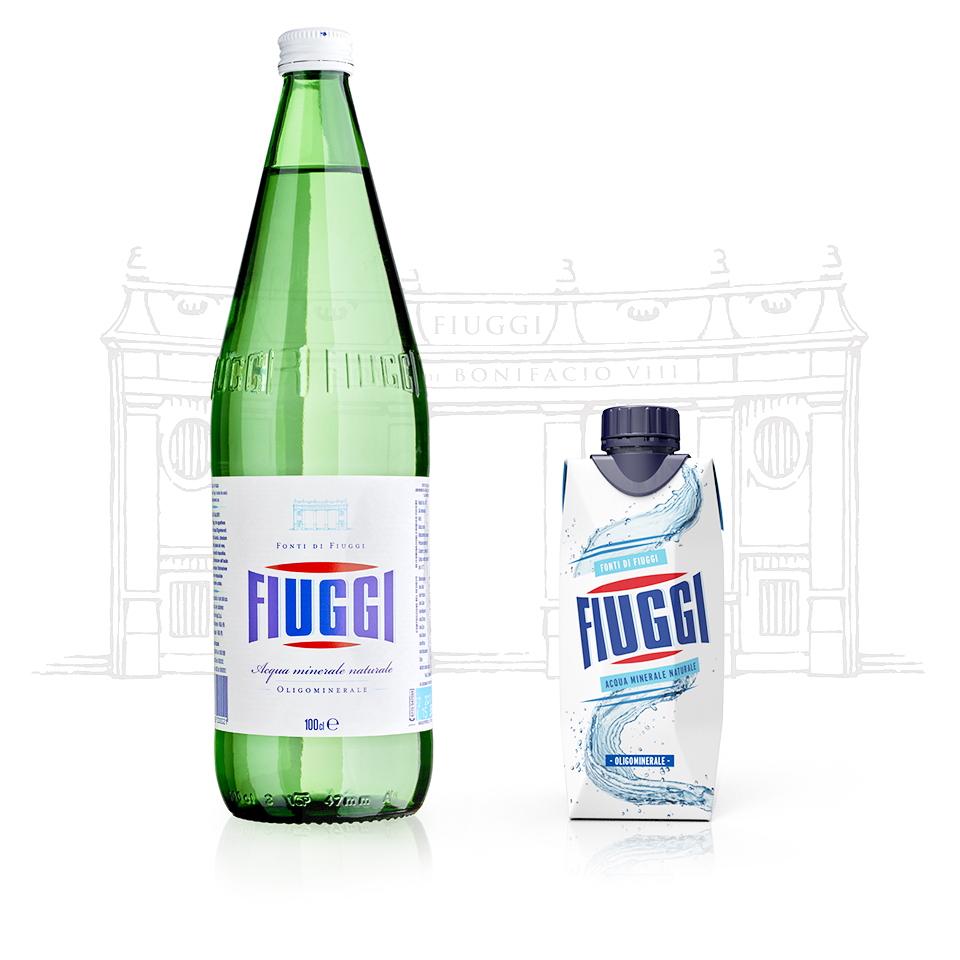 We wanted to
keep the classic, clean and elegant look of Fiuggi, but at the same time express the modern, dynamic and young tone of voice of the new package.
We studied and designed a fresh visual that could be recognisable as part of the Fiuggi water family, yet distinguishable for its innovation.
Healthy properties is what makes Fiuggi water renowned and valued: this is why we made a splash of water the core of our visual. The image brings the attention to the high-recognisable logo, placed here in the centre of the package, as the classic Fiuggi glass bottles have always displayed, but in a more dynamic position to convey the idea of the active lifestyle this package is imagined for.