 Canguro Kids is an Italian kids' shoes brand. Thanks to a long-lasting partnership, AD Studio has developed many seasonal communication campaigns taking care of the whole design process and employing several media.
The request is to design an original communication campaign to present the new Autumn Winter collection by Canguro Kids.
The kids' shoes brand carries a fun, colorful and playful tone of voice, to which every campaign needs to conform.
Every seasonal collection, while keeping the main focus on the footwear styles, needs a different theme to follow within the photo shoot and both the offline and online communication.
AD Studio studied and designed a fun, lively communication campaign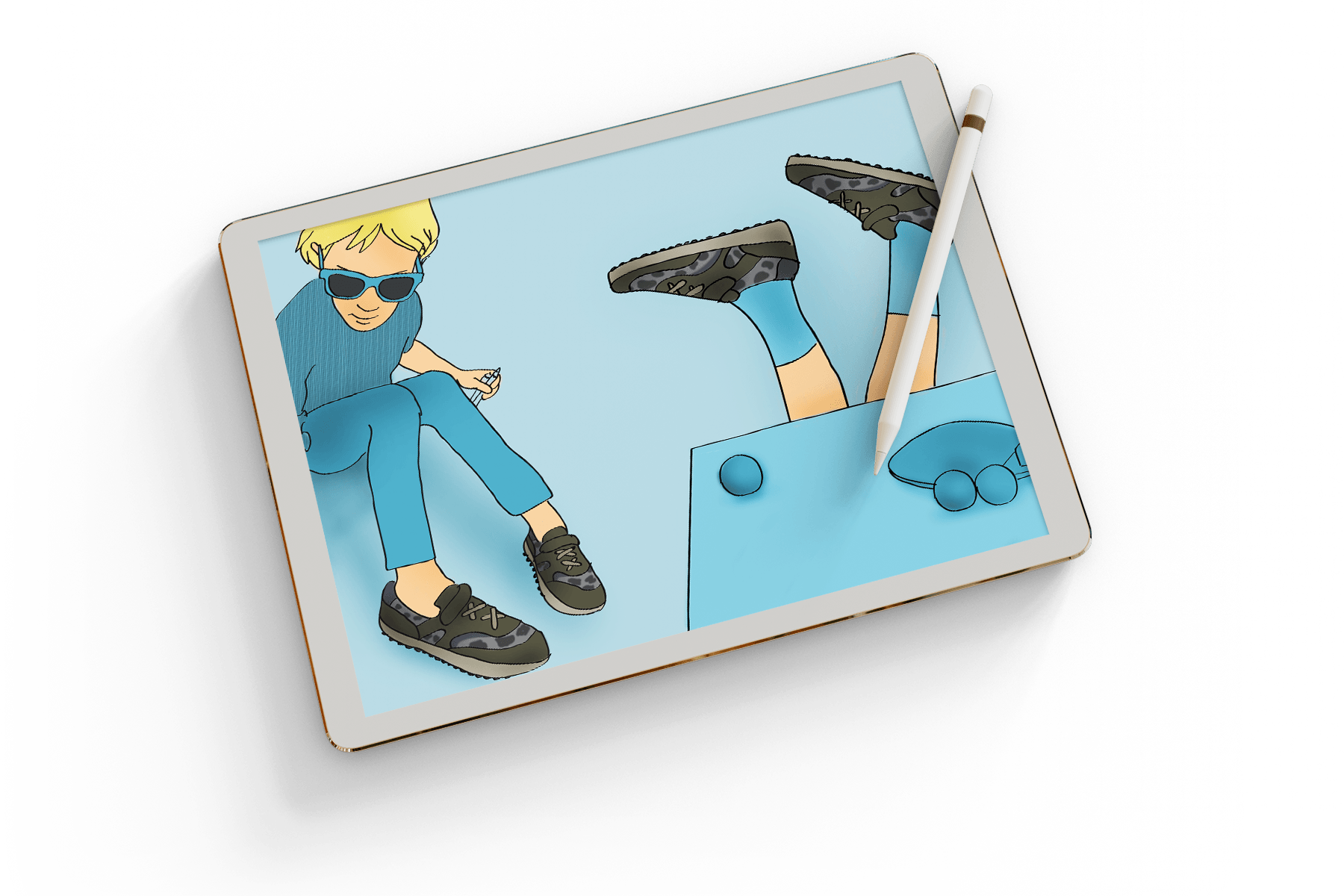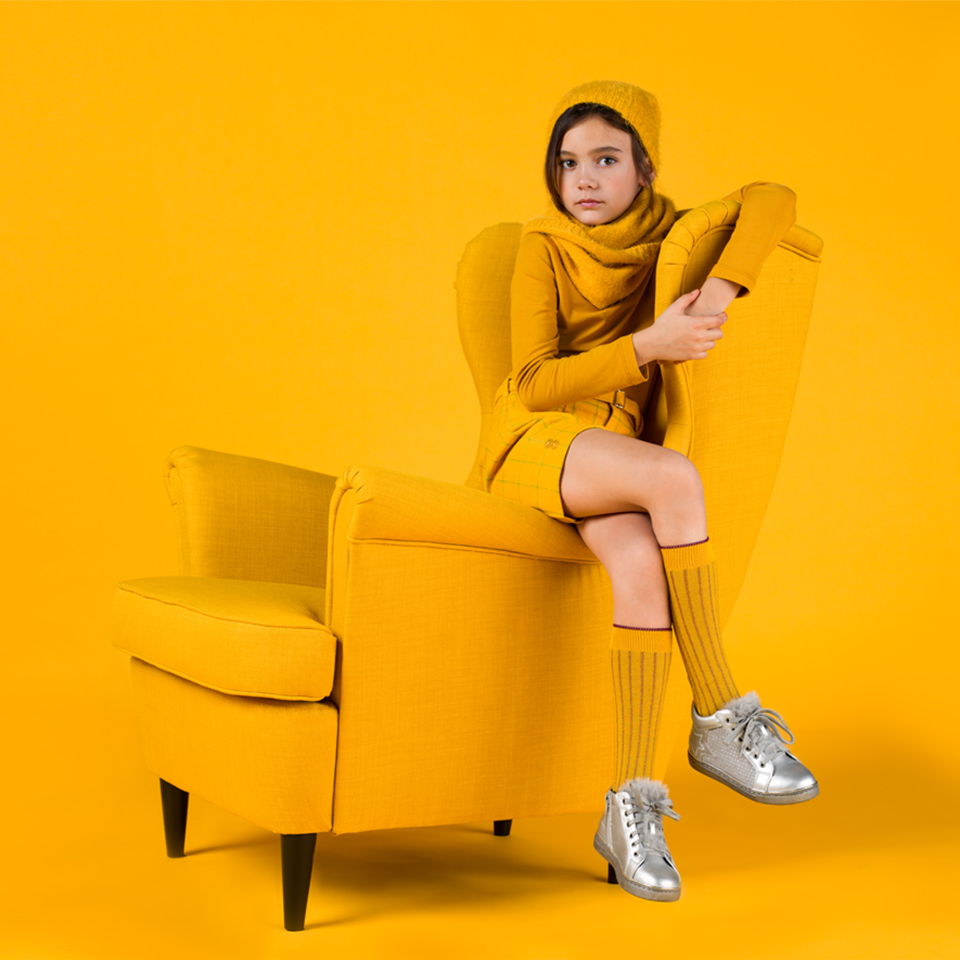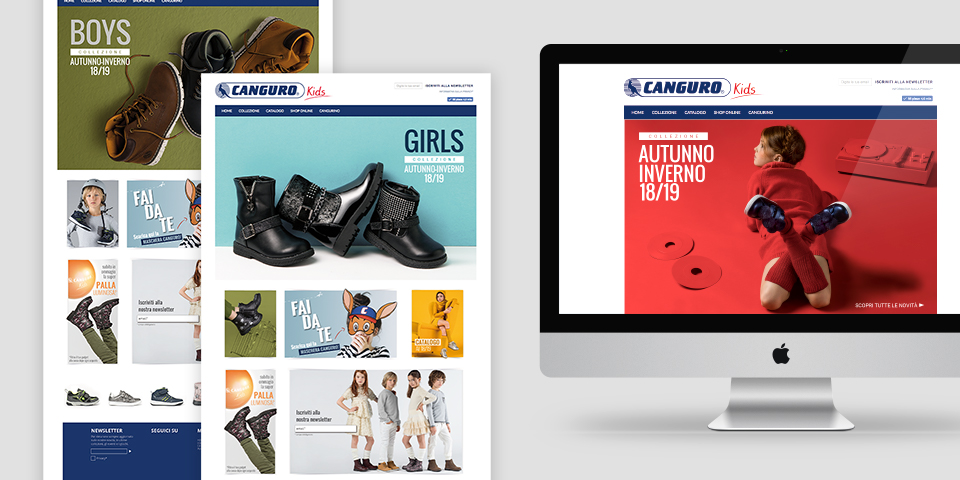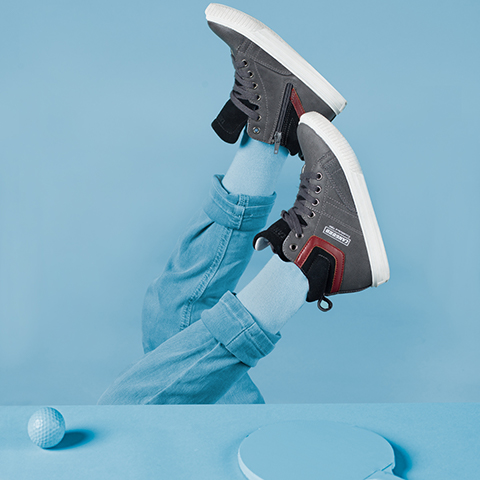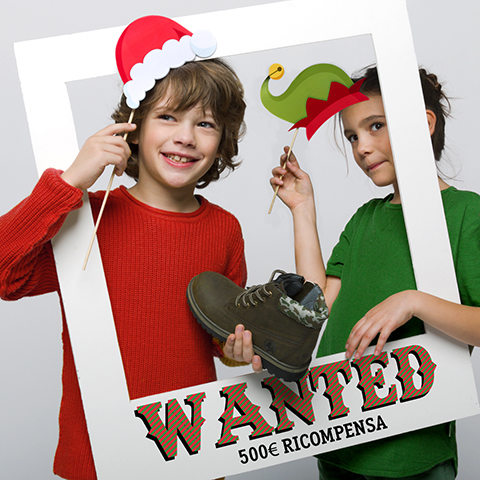 For the FW 18/19 collection, we designed for Canguro Kids an elegant yet lively campaign based on monochrome photos. Every element inside the pictures, from clothes to furniture and props, have the same color, except for the focus element: the shoes. Here the colour contrast catches the eye and makes the consumer appreciate the footwear immediately.
We took care of the whole process, from the study and setting of photos, to the creation and painting of props, from the studio shot to the post production and the design of the campaign materials.
The campaign consisted of Instagram and Facebook posts, a window poster and a fair stand. Along with this, the brand website was updated with the new collection.