 Lipton launched a revolutionary product for the Italian market: Sparkling Lemon-Lime Ice Tea, the first ever sparkling tea in Italy. AD Studio dressed the tea can and communicated this unique and eccentric mix of iced tea and bubbles.
Lipton Ice Tea Sparkling is a product that combines the benefits of tea with the pleasure of a bubbly drink in a perfect mix of freshness, taste and naturalness.
To launch the new product in the Italian market, Pepsico asked AD Studio to design the visual of the 330ml sleek can first, and then the advertising campaign, the press kit and the in-store glorifier.
The aim was to create a dynamic image, with a summer feeling and a fresh new personality but in line with the other Lipton products.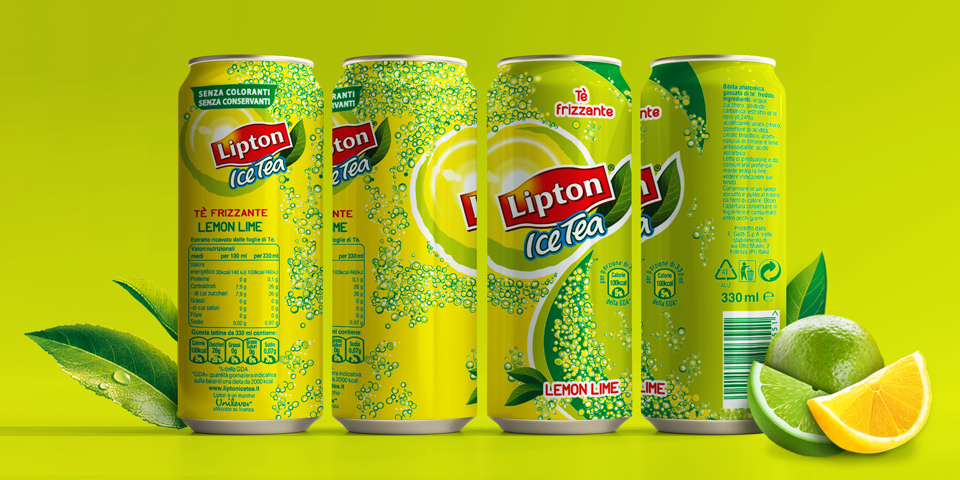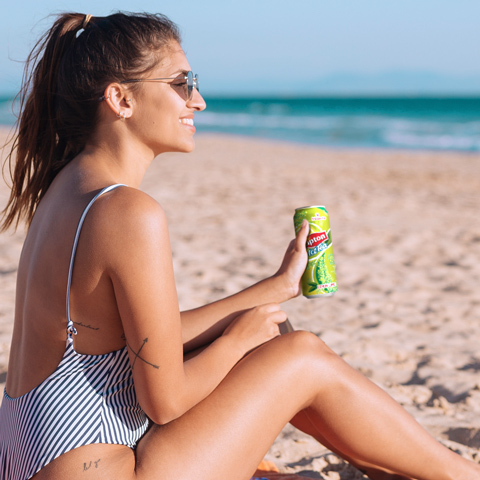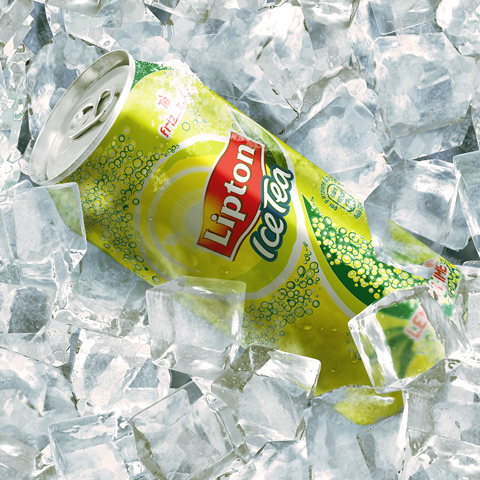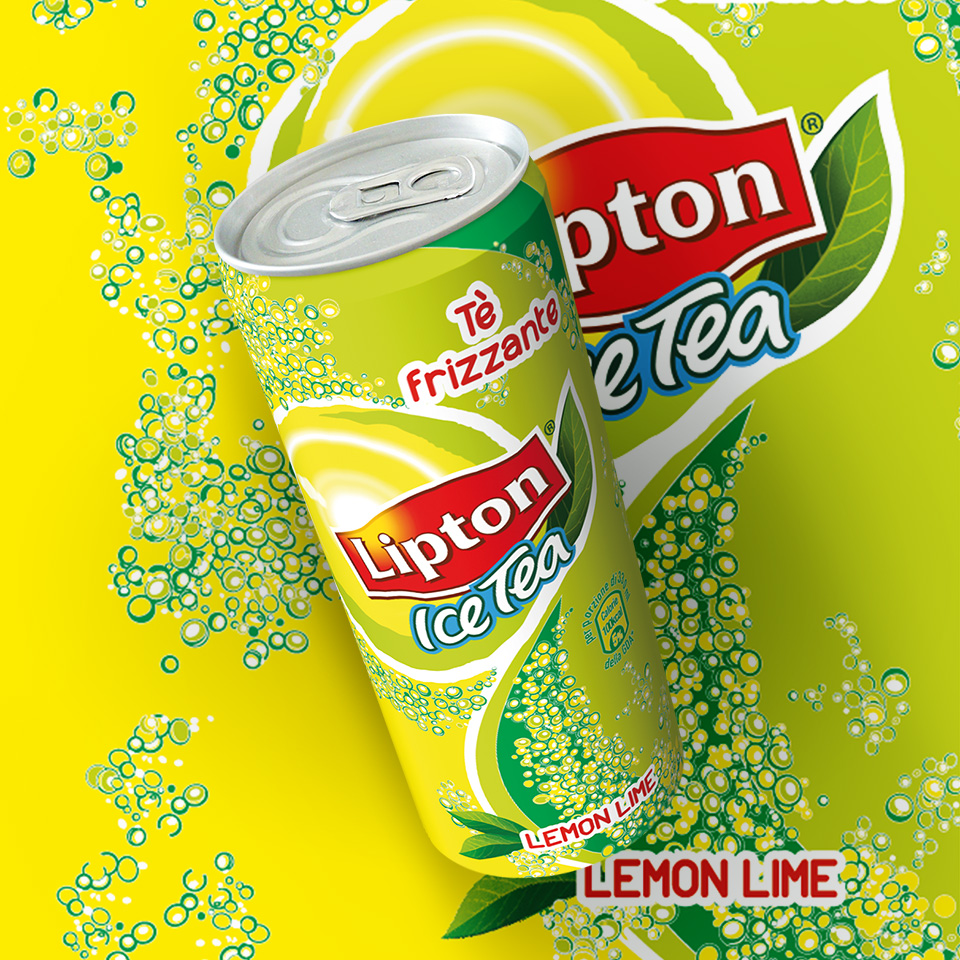 For the sleek can design we wanted to create a visual that could convey the idea of a refreshing, sparkling summer drink and altogether could fit in the existing family of Lipton products.
We chose
bright, saturated colors that could remind of the tea flavour (Lemon and Lime) combined with smooth lines and filled with a wave of little bubbles.
The same tone of voice was brought on the other communication materials.
The poster and advertising page catch the customer eye immediately and bring them into the iced tea vortex. The glorifier, dressed with the same visual, was built around the can to enhance it and stand out on the counter.