Schindler 5500 launch event For the launch of the new Schindler 5500 elevator, we designed and set up an immersive and engaging event in the extraordinary location of the Triennale Milano.
To launch their brand new product to the market, Schindler Italia wanted to create an event that could bring together all the stakeholders involved.
AD studio curated the whole event,
in every detail.
In a prestigious location as the Triennale Milano, the showcase was the launch this innovative product needed.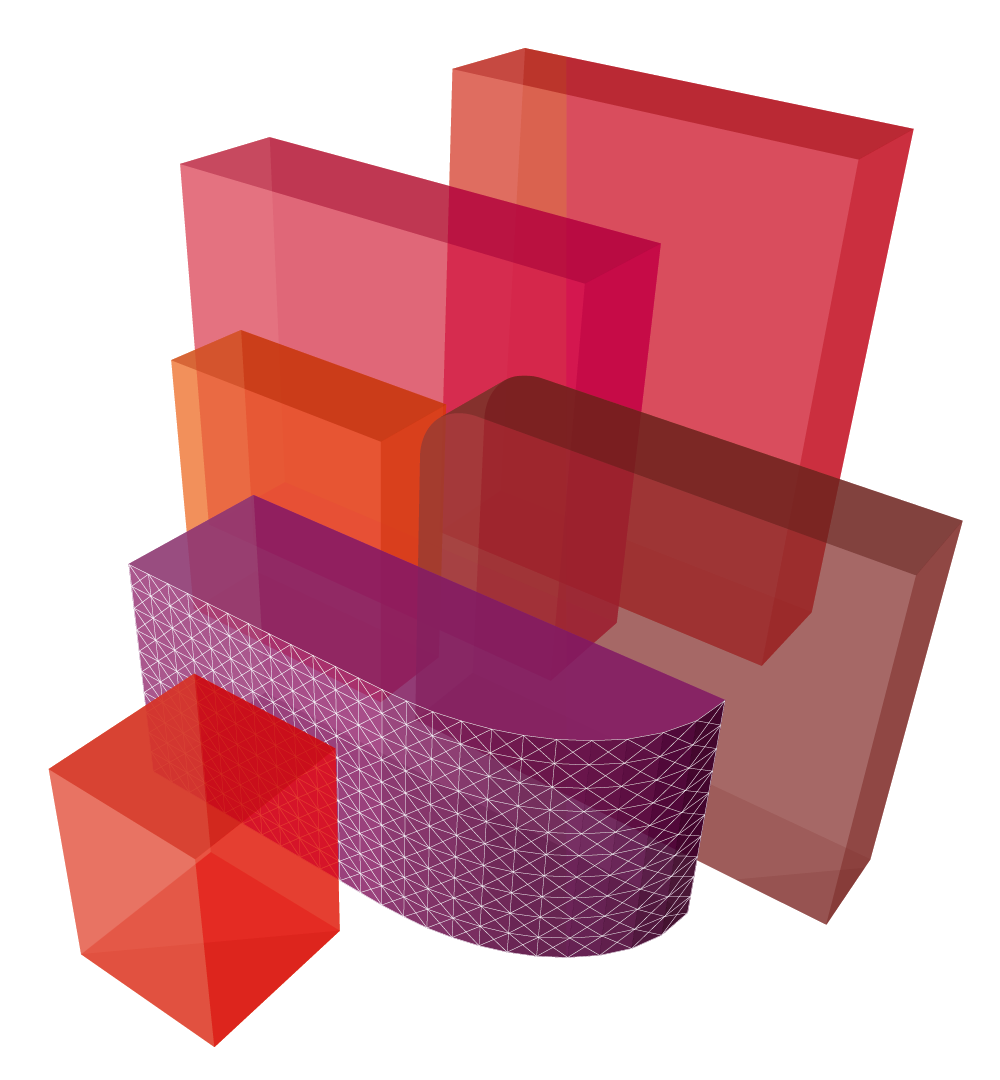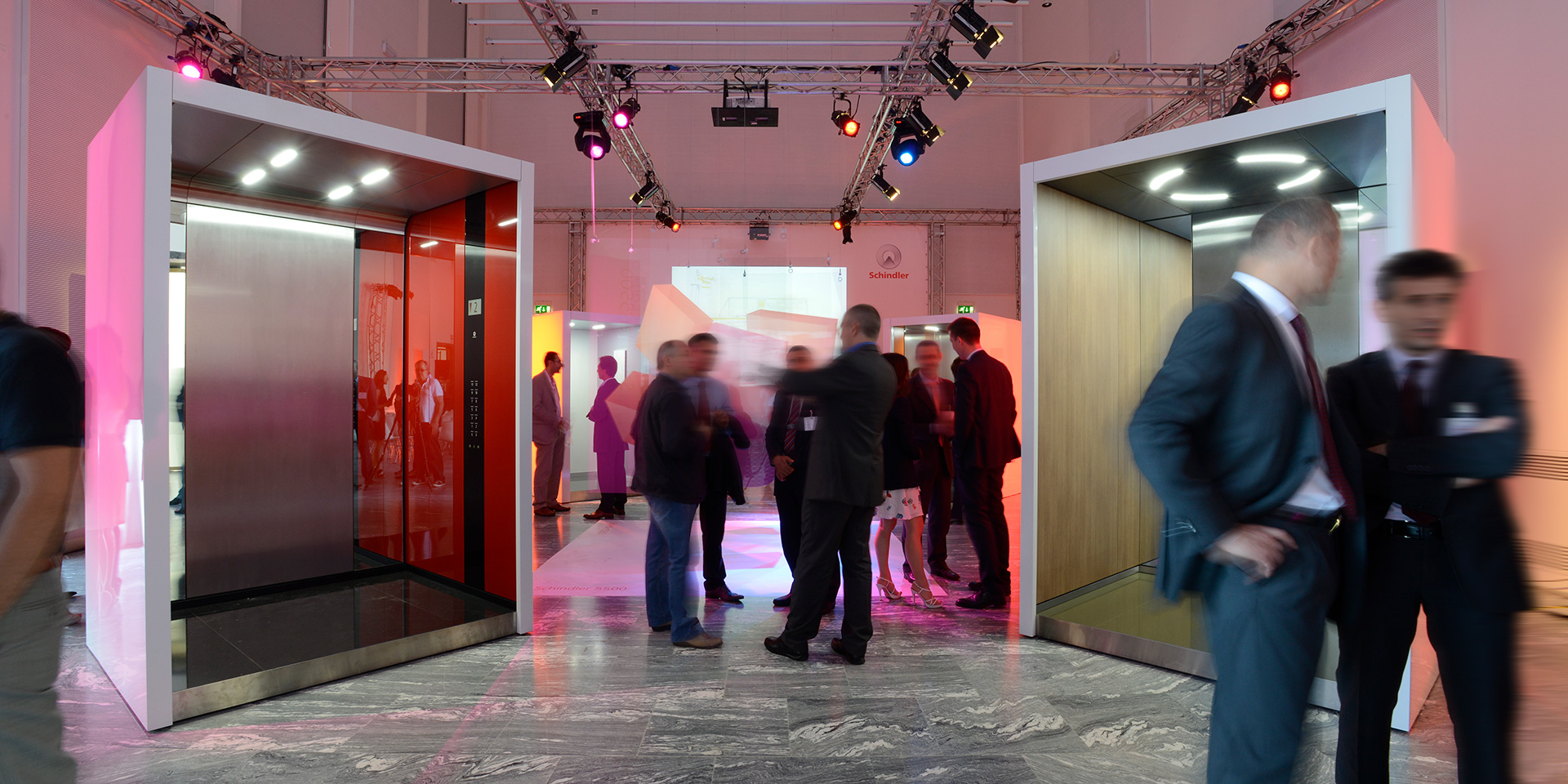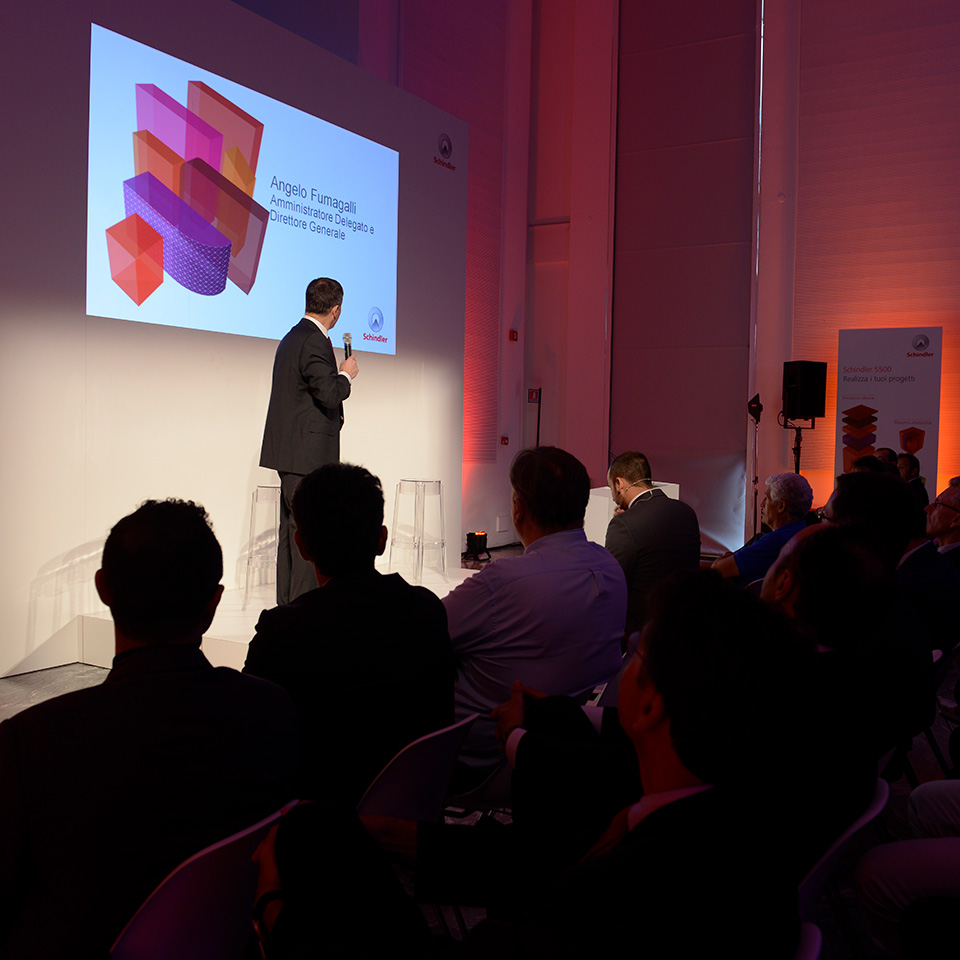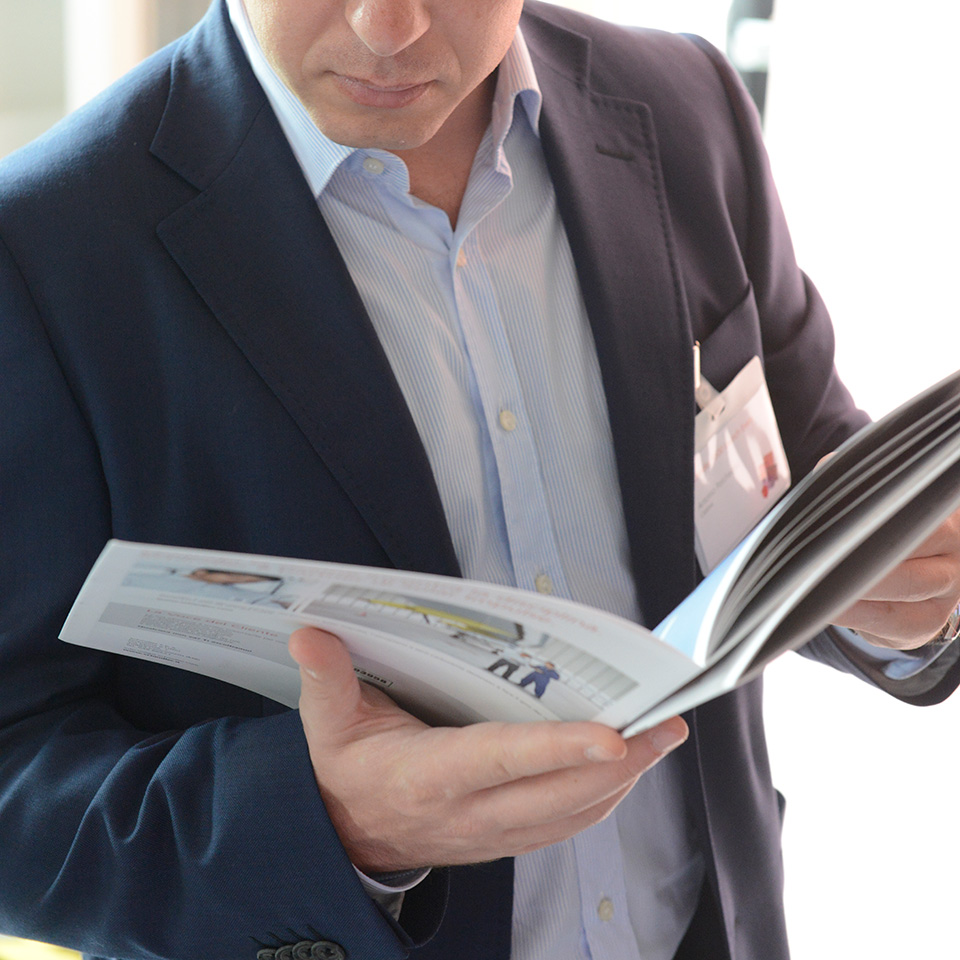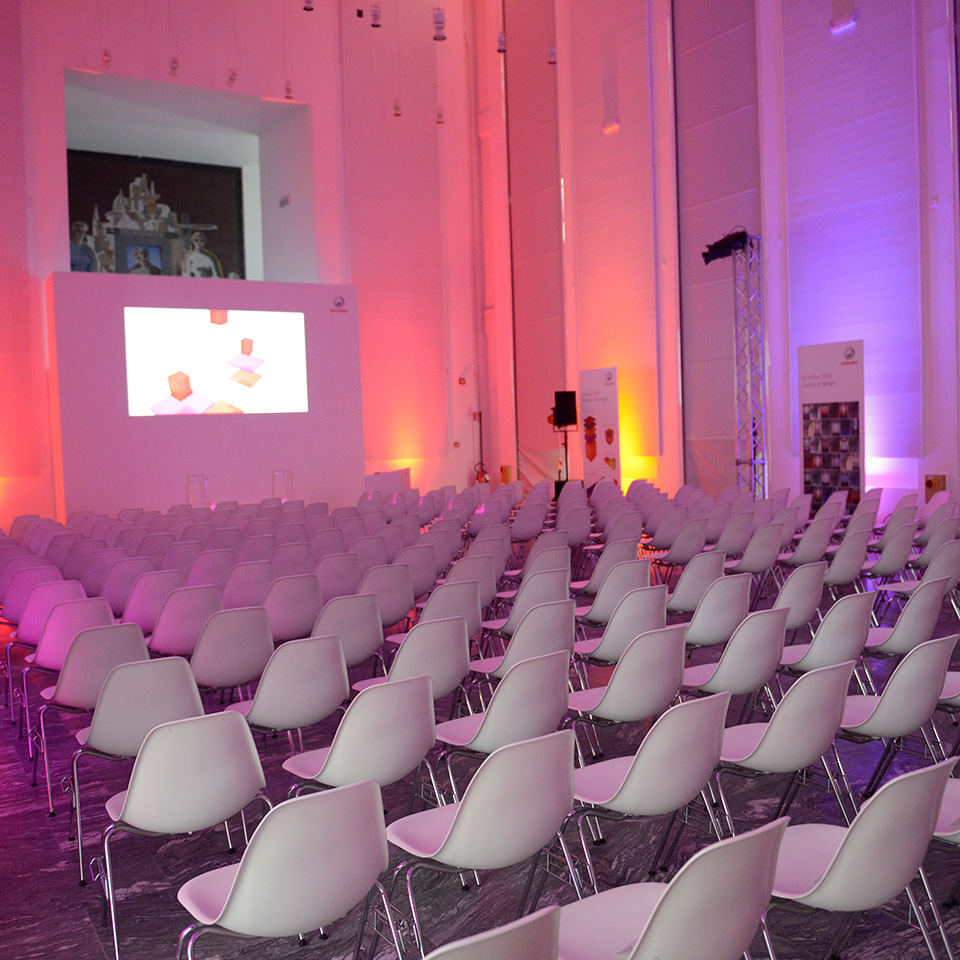 We started with the choice of the site where to set the event, and the Triennale Design Museum in Milano was the perfect location for the launch of a new elevator. It has both the prestige and the right spot in the Lombardy capital to host such event. Morover the guests of Schindler had the opportunity to visit the design museum as free bonus.
Then we designed the layout of the event, starting with the choice of the furniture to the light design, from the placing of the elevator mock-ups to the catering. The guests appreciated also a laser show made on purpose.
Life-size elevator mock-ups
Location in square meters
Meters of catering tables