 The Covid-19 pandemic challenged the use of elevators and escalators. Schindler developed a family of products to secure the passengers' journey and AD Studio helped in designing a full communication system for that.
The pandemic was spreading throughout Europe and the need of equipment for sanitazing elevators and escalators was exploding. The way people use elevators and escalators was heavily affected by this new challenge the world faced up. Time was a crucial element. Schindler, the global leader in vertical mobility, launched a new family of products in a very tight schedule to ensure secure journeys to their passengers.
This new line needed a bold communication project to deal with customers, and AD Studio helped in building this plan
and all the assets needed.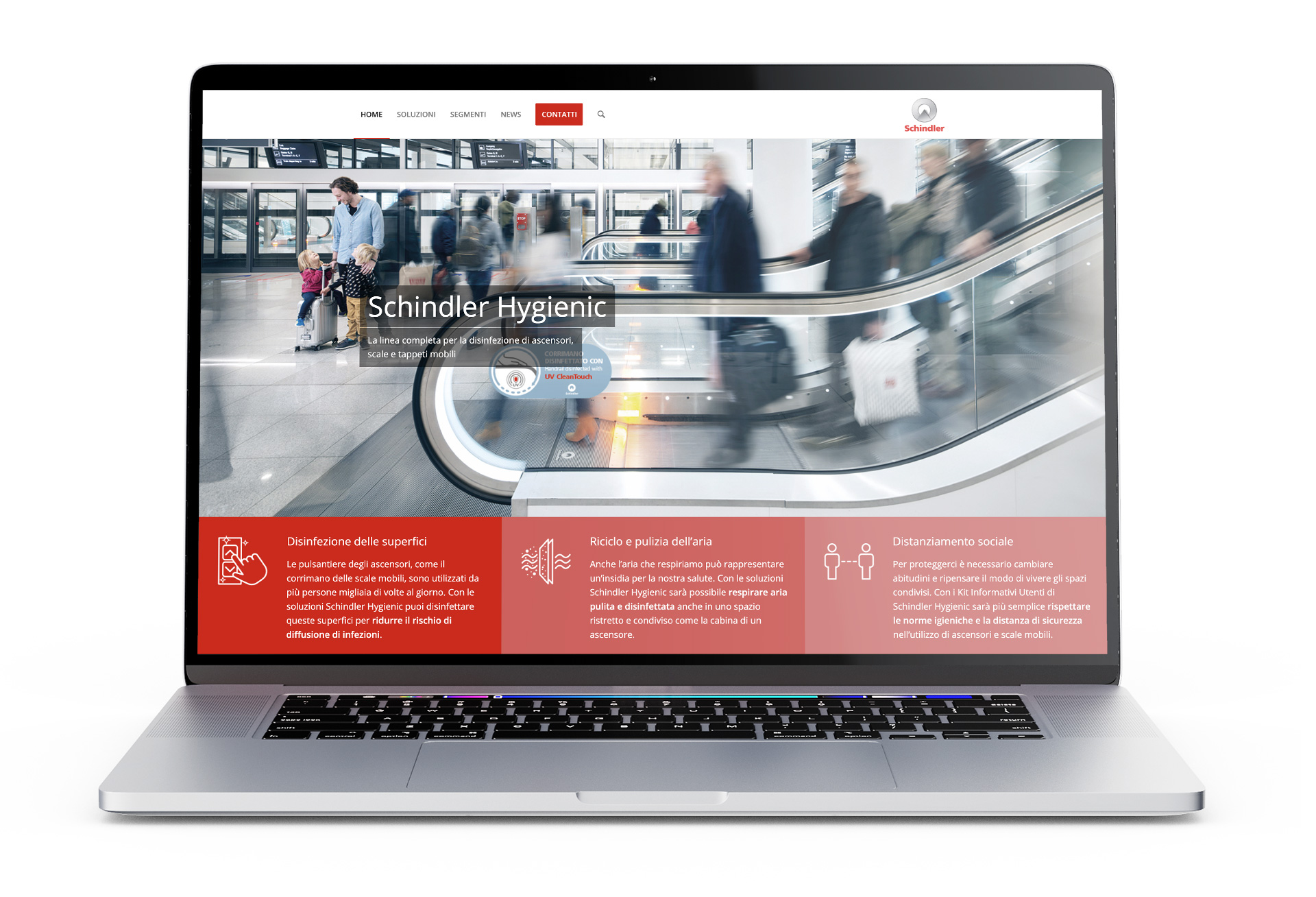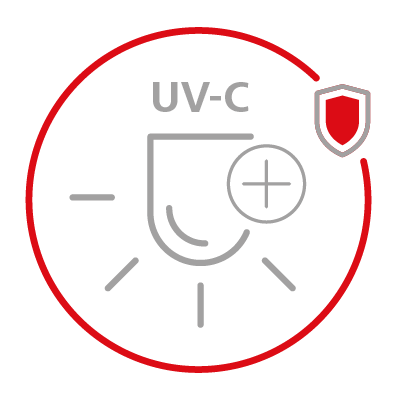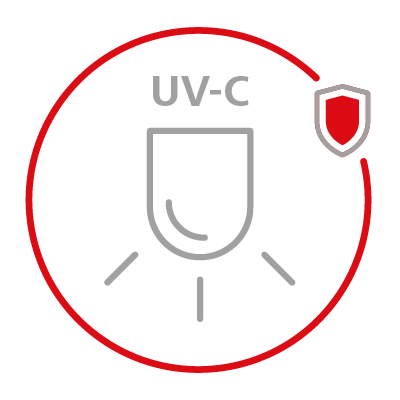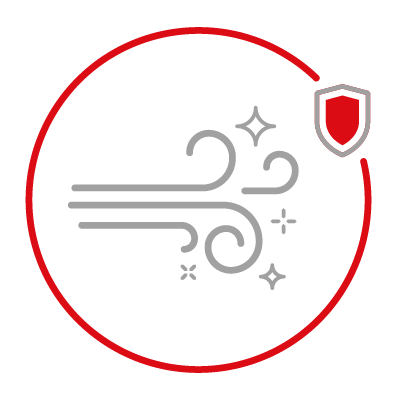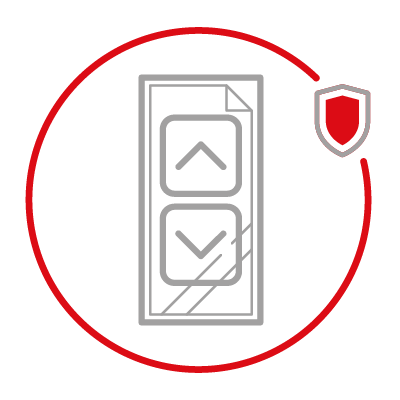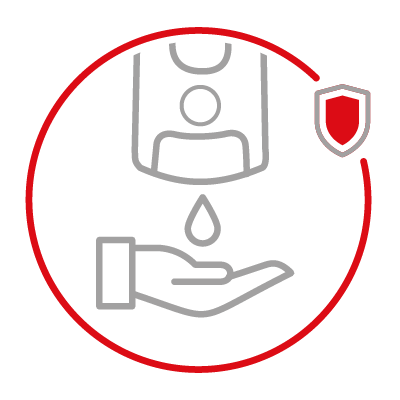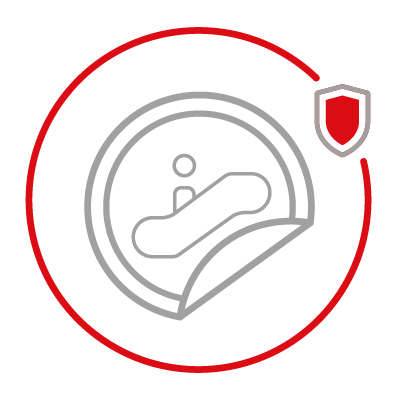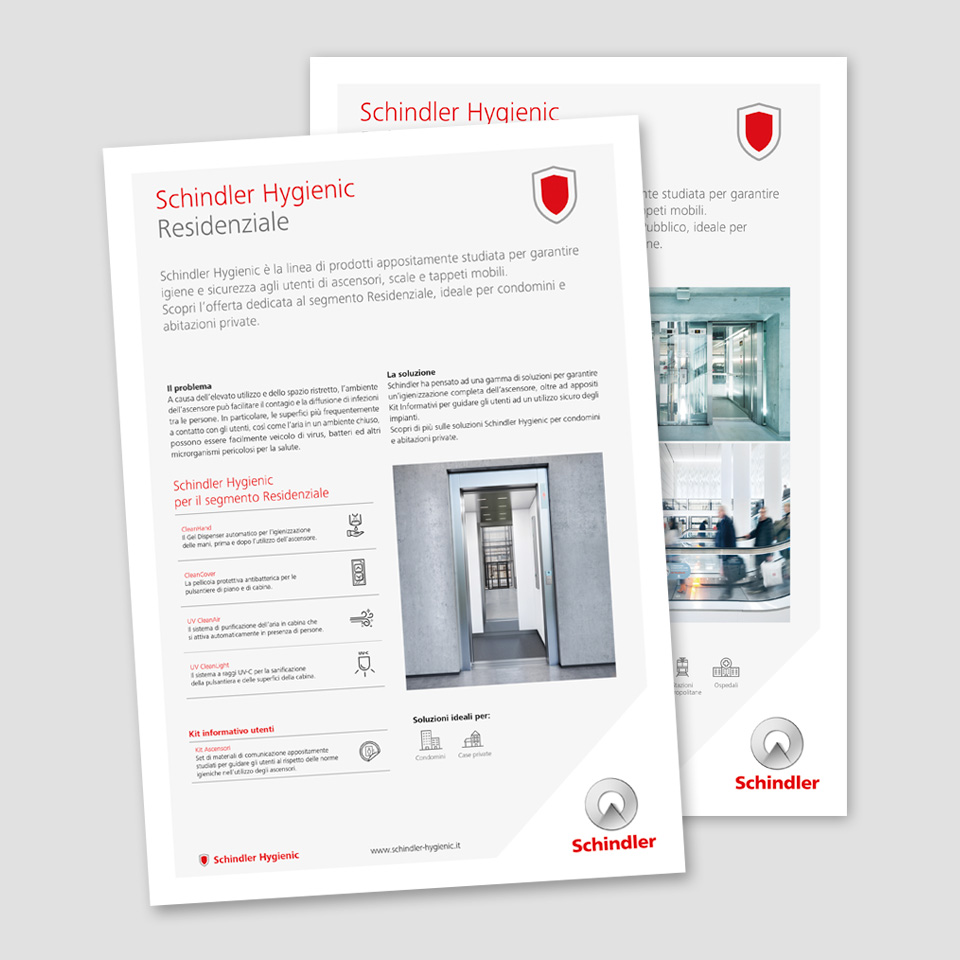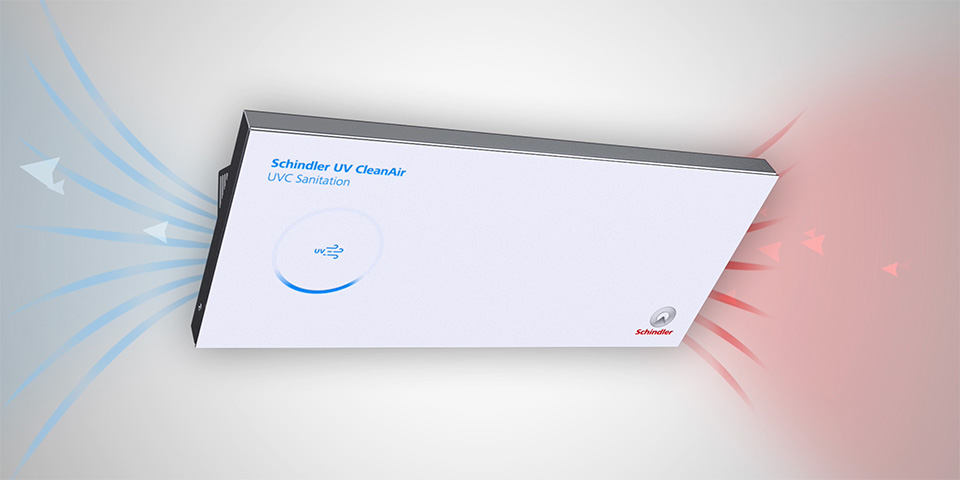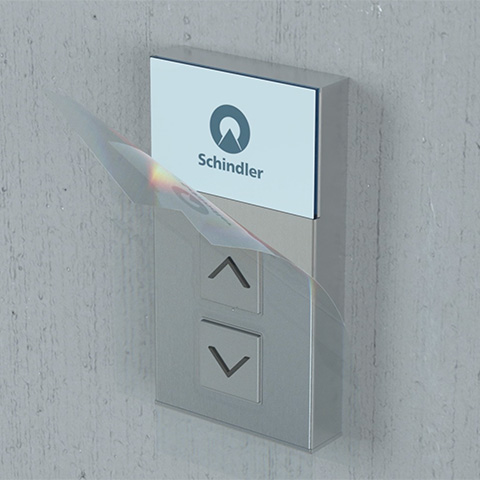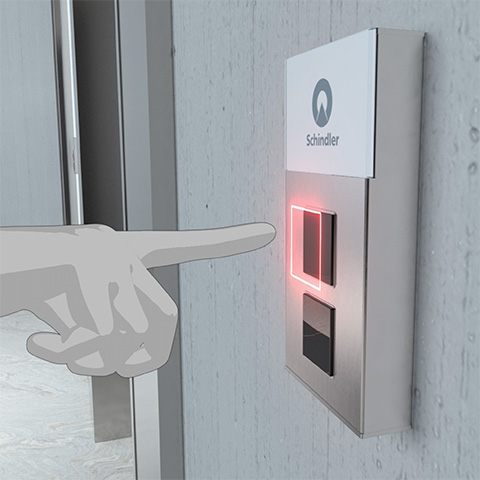 We worked in a very tight schedule, side by side with both the Schindler Italy communication department and the Schindler Group R&D, to
produce all the assets for communicating a new family of products
: logos, pictograms, imagery, stickers for social distancing, flyer and brochures, social media content.
We developed on a parallel working stream a brand new website. As endpoint of the digital marketing funnel, the website collected the requests of interested users coming from the advertising on social media and broadcast.
Finally we produced a series of short clips to present each product of the family. The technique mixed clips from stock and 3D sequences specially studied and designed in house.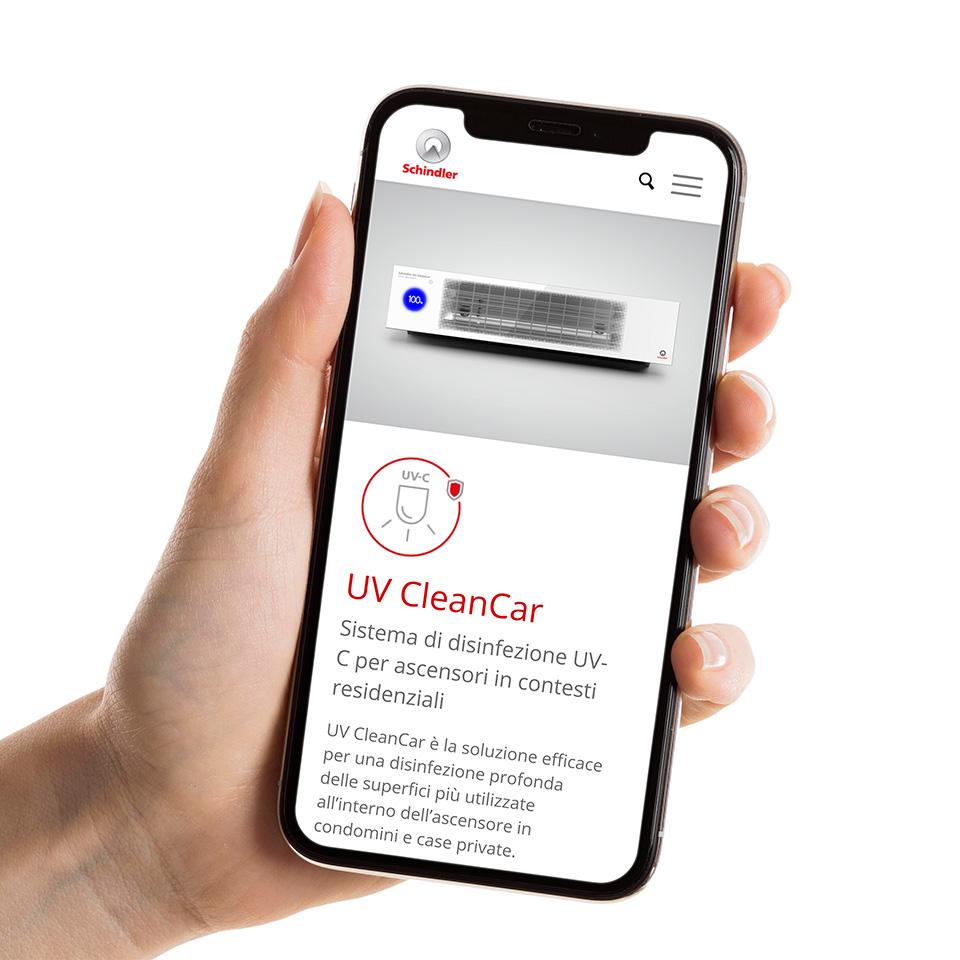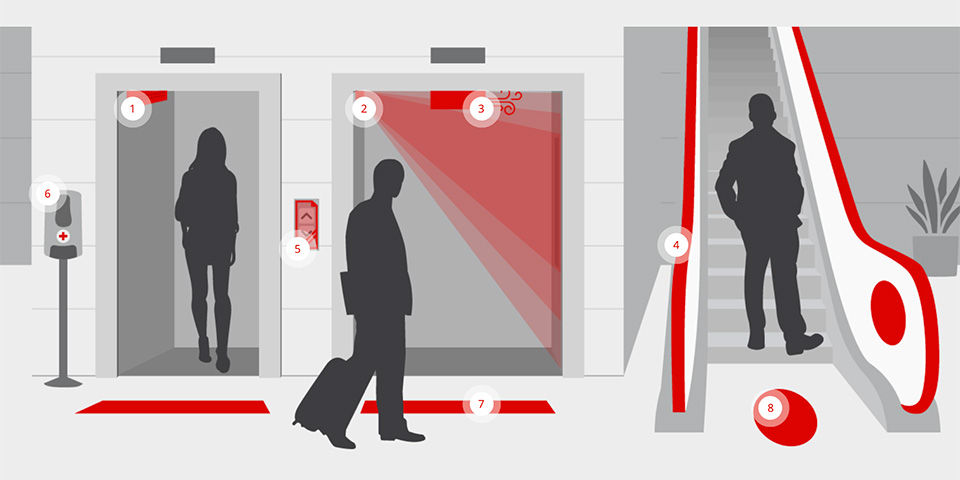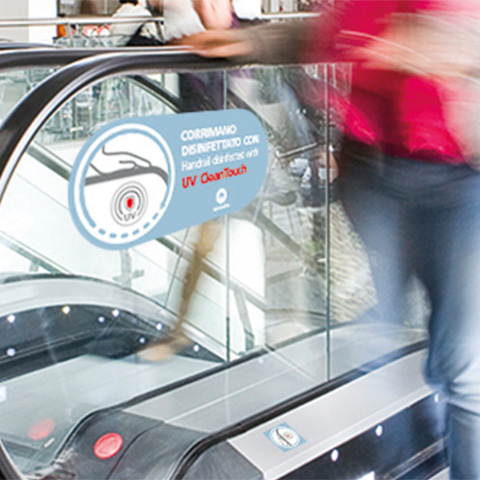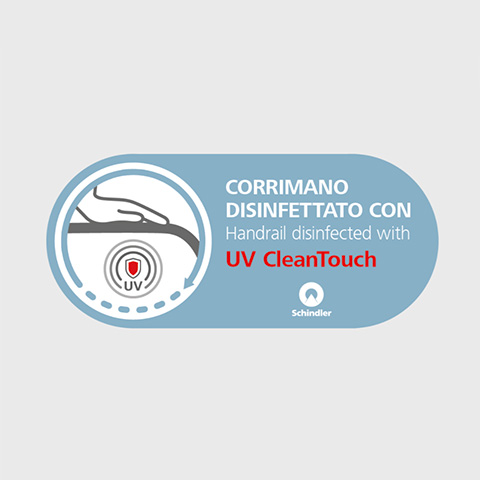 Pandemic was spreading throughout Europe. Time was flying. Having a brand new website in the shortest time possible was imperative. Following the Schindler endeavor to be first on the market with the sanification products, we developed the website in a blink and went live within spring 2020.
We adapted the communication material designed for the brochures and made specific features for the web.Each product page has been treated as a landing page so there is always a contact form in a specific area depending on the type of navigation.
A News section completed the website, gathering articles written on purpose by a renowned expert in safety matters.
Try it by yourself: schindler-hygienic.it